Events
ADBI Virtual Workshop on Analyzing Infrastructure Impacts in Asia Through Big Data: Spillover and Financing
03 June 2021

to

04 June 2021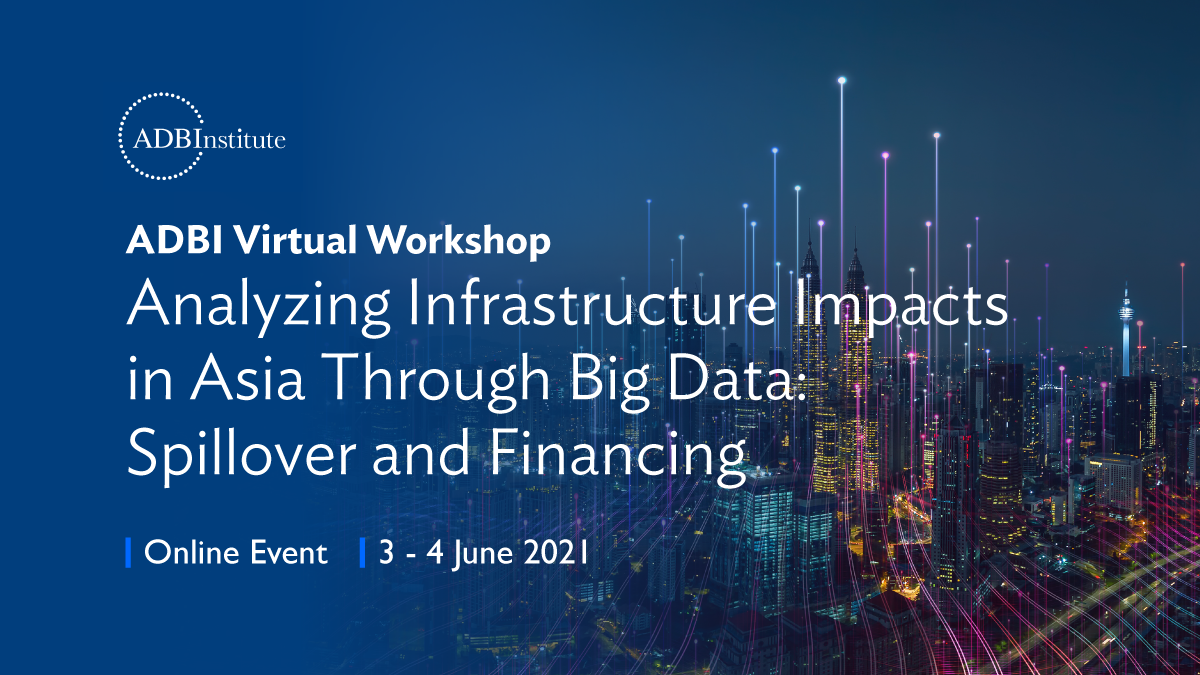 Infrastructure development could provide an important boost to COVID-19 recovery among developing Asian economies but will require financing solutions that address growing constraints on the use of public funds for projects due to the pandemic. New funding sources are particularly vital for tackling the region's sustainable infrastructure investment gap, which is equal to 2.4% of GDP and includes financing for climate mitigation and adaptation.
This first of three ADBI virtual workshops on analyzing infrastructure impacts in Asia through big data examined new, big data-based research proposals on infrastructure's socioeconomic spillover effects and measures for optimizing them to mobilize private investment growth. It also featured a related training session with Keio University Professor Emeritus Naoyuki Yoshino.
See more about this ADBI event.
Program and Learning Materials: