Events
ADBI-University of Cambridge Online Course on Fintech & Regulatory Innovation
30 September 2021

to

25 December 2021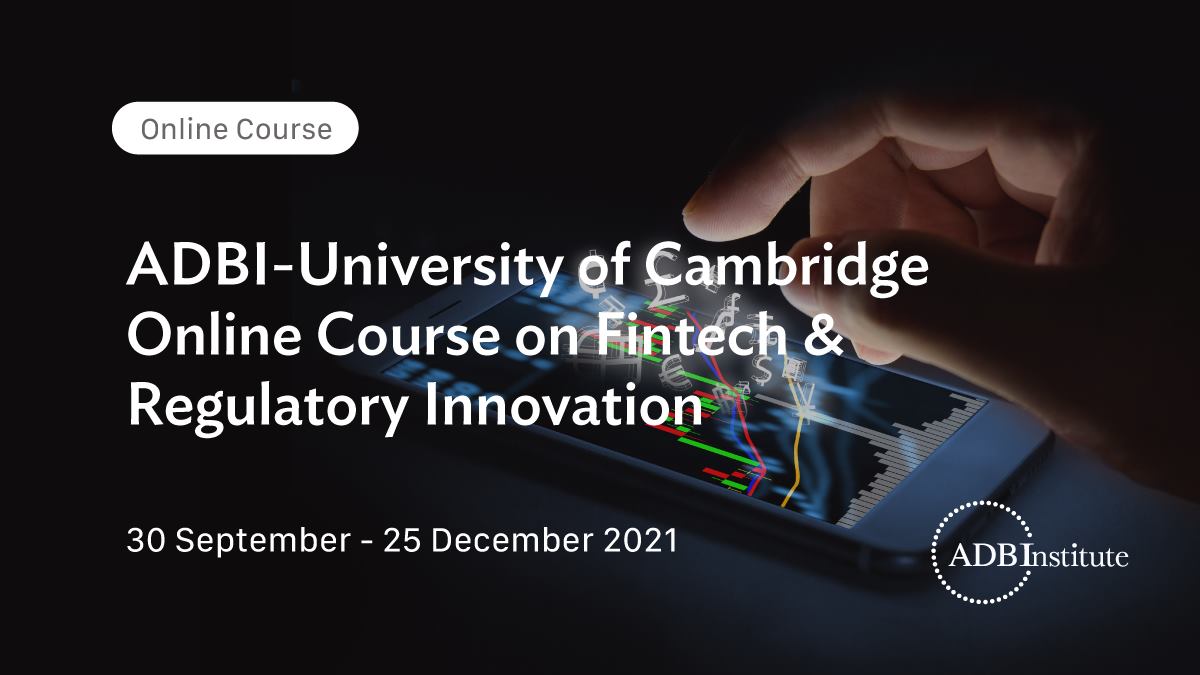 Rapid advancements in financial technology, or fintech, are opening the door to greater financial inclusion and sustainable development in Asia and the Pacific. However, the growing knowledge gap between innovators and regulators regarding fintech and business models that apply it threatens to undermine the benefits while giving rise to new challenges.
If inadequately addressed, associated risks such as fraud, data privacy breaches, and other cyber vulnerabilities could increasingly harm consumers and financial stability. Regulatory deficiencies could also hinder competitiveness and growth within the fintech sector. Yet, for many policymakers, particularly in the region's developing economies, keeping pace with fintech innovation is extremely difficult given their frequent lack of specialized knowledge and skills.
ADBI, Cambridge University's Cambridge Centre for Alternative Finance, and the Cambridge Judge Business School Executive Education Limited held an 8-week Online Course on Fintech & Regulatory Innovation for government officials from Asia and the Pacific. The course examined the latest advancements in fintech, its financial inclusion implications, and strategies and tools for mitigating associated risks.
Objectives
Strengthened fintech innovation and regulatory knowledge among policymakers from developing economies from across Asia and the Pacific
Built the capacity of policymakers to address evolving regulatory needs within the fintech sector
See more about this ADBI event.
Program and Learning Materials:
| Date | Session / Activity | Presentation Material | Speaker(s) |
| --- | --- | --- | --- |
| 30 Sep 2021 | | For copy of presentation/s, please click here. | |