Events
ADBI-Stanford University Training Program on Case Study Writing for Public Policy
28 September 2021

to

01 October 2021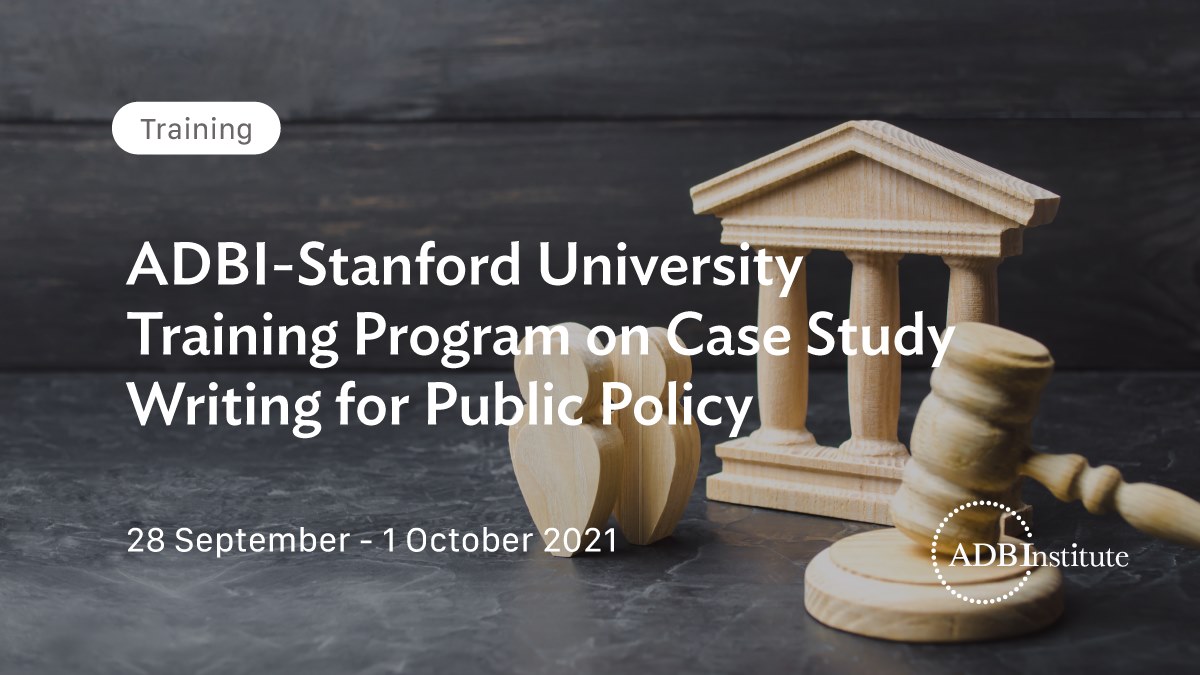 ADBI and the Stanford University Leadership Academy for Development (LAD) held a 4-day workshop on case study writing and public policy for government officials from Asia and the Pacific. The workshop discussed how to create and utilize case studies to enhance policy development in the region, consisting of teaching, writing, and small group sessions.
Participating government officials were provided recorded video lecture material for viewing prior to the workshop to maximize discussion time. At the workshop's conclusion, they were expected to complete their case study writing initiated during the workshop sessions, with the guidance of ADBI-Stanford University LAD resource persons.
See more about this ADBI event.
Program and Learning Materials:
| Date | Session / Activity | Presentation Material | Speaker(s) |
| --- | --- | --- | --- |
| 28 Sep 2021 | | For copy of presentation/s, please click here. | |