Events
ADBI Special Talk on Women and Girls in Climate Change Intersections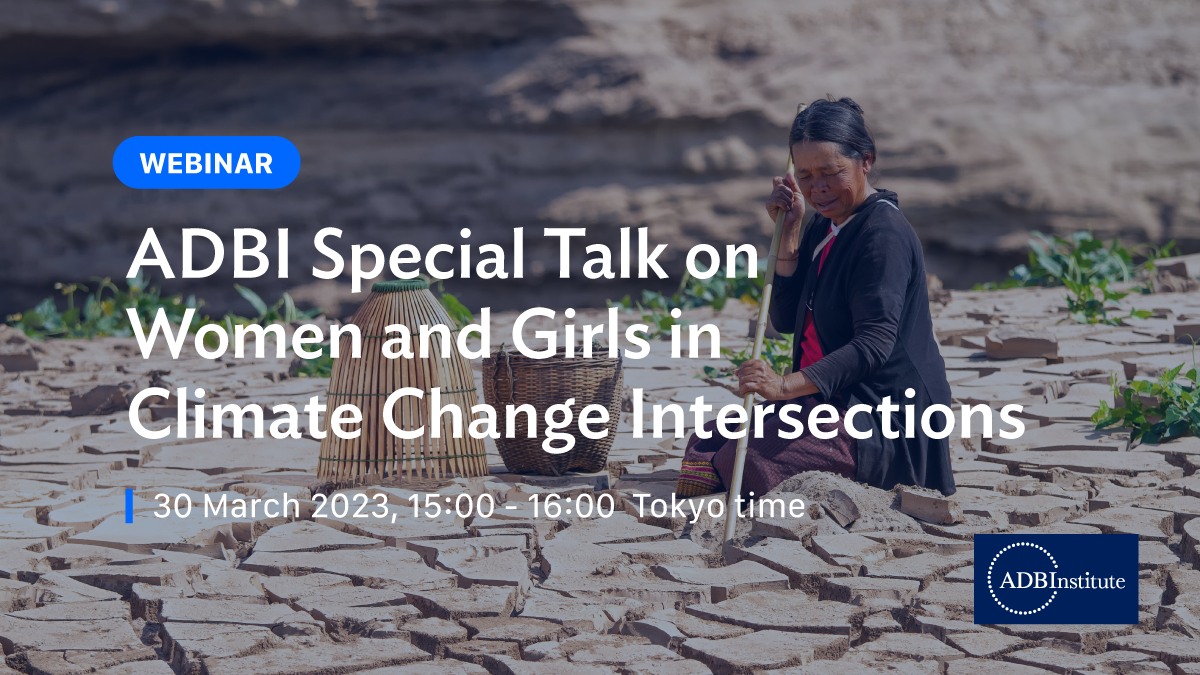 The climate change crisis is not gender-neutral. Its impacts affect women's and girls' lives and livelihoods disproportionately, magnifying gender inequality globally. Women's unequal participation in decision-making processes and the labor force prevents women from fully contributing to climate action. At the same time, young people are at the forefront of social movements seeking effective climate change actions and solutions towards achieving sustainable development.
On the occasion of Women's History Month, this ADBI Special Talk on Women and Girls in Climate Change Intersections highlighted gender-related climate change adaptation and mitigation challenges, opportunities, and solutions, as well as youth's voices and contributions to climate action and the future of sustainable development.
See more about this ADBI event here.
Program and Learning Materials:
| Date | Session / Activity | Presentation Material | Speaker(s) |
| --- | --- | --- | --- |
| 30 Mar 2023 | | For more information, please visit here. | |