Events
ADBI Session: Diving into ADB-ADBI Support for the G20 (56th ADB Annual Meeting)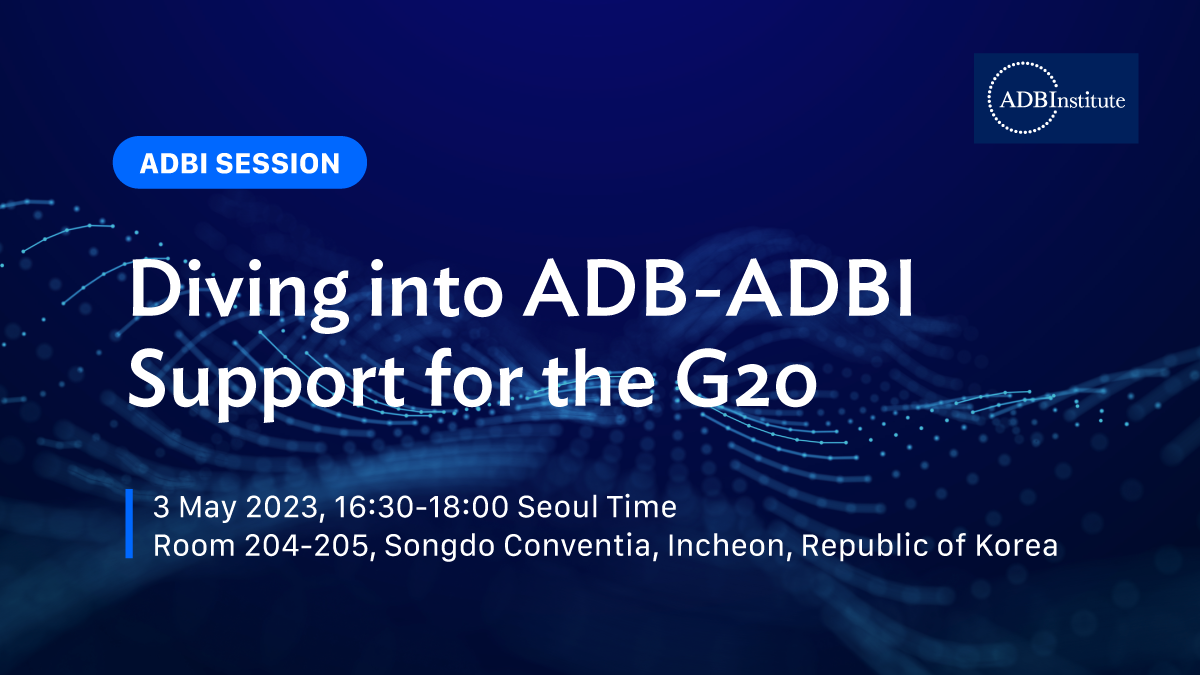 Held alongside the 56th Asian Development Bank (ADB) Annual Meeting in Incheon, this ADBI session explored Group of 20 (G20)-ADB engagement and options for the G20, the Group of Seven (G7), and the Global South to address shared challenges.
Senior policy makers and experts examined G20 efforts to boost inclusive recovery, climate change resilience, and broader sustainable development; related ADBI support; and how ADB can further contribute toward achieving global policy outcomes that address the needs of developing and emerging economies.
Before the G7 Hiroshima Summit, participants exchanged views on G20 and G7 collaboration with the Global South to promote inclusive and sustainable economies. They discussed prospects for strengthening G20 and G7 actions in this regard, its development implications, and opportunities for new policy breakthroughs with support from think tanks.
See more about this ADBI event here.
Program and Learning Materials:
| Date | Session / Activity | Presentation Material | Speaker(s) |
| --- | --- | --- | --- |
| 03 May 2023 | | More information can be found here. | |