Events
ADBI-KDI-ADB Virtual Workshop on Effective Public Debt Management for Sustainable Growth in Asia and the Pacific
09:30–15:35 Tokyo time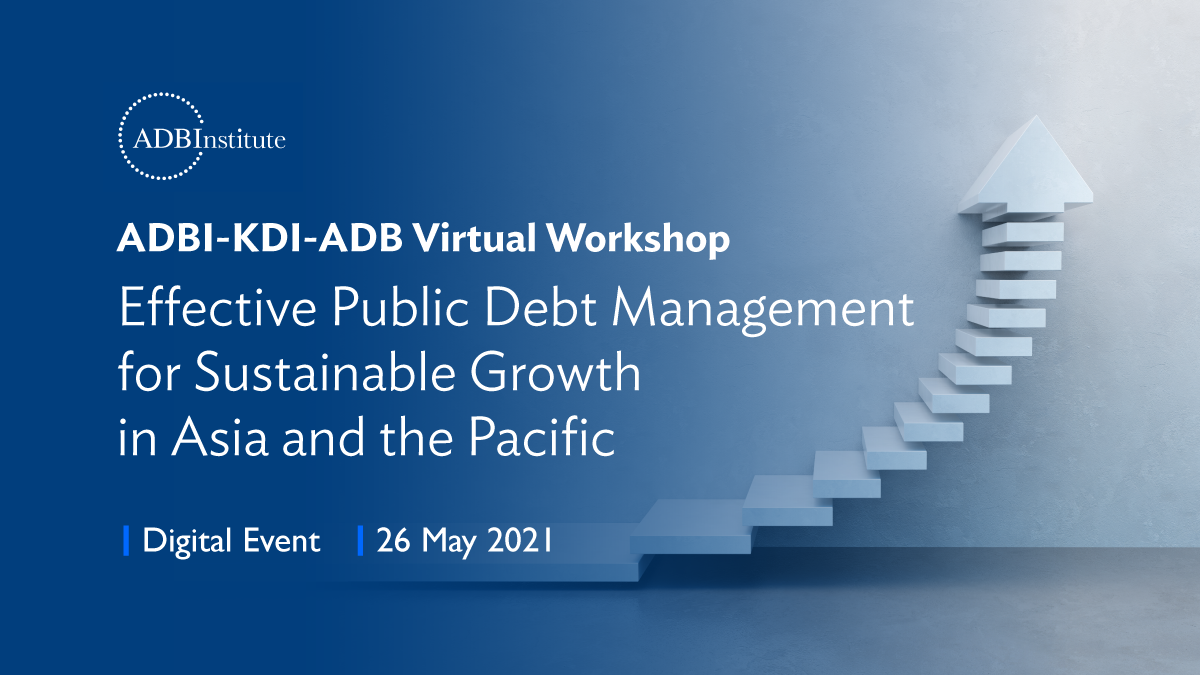 The COVID-19 pandemic has prompted governments in Asia and the Pacific to increase their public debt to provide relief and stimulus, bringing with it the prospect of higher interest rates and market risks such as an uneven recovery across developed and developing economies. Effective public debt management will be critical to raising extraordinary funding at the lowest possible cost while mitigating the risks to sustainable growth.
Co-hosted by ADBI, the Korea Development Institute (KDI), and the Asian Development Bank (ADB), this virtual workshop addressed two key issues associated with sound public debt management: 1) Debt management strategies and best practices to minimize cost and risk, and 2) Development of an efficient market for domestic government bonds.
See more about this ADBI event.
Program and Learning Materials: