Events
ADBI Featured Speaker Webinar: Greg Marsden on COVID-19 Era Travel Behavior and its Policy Implications in the United Kingdom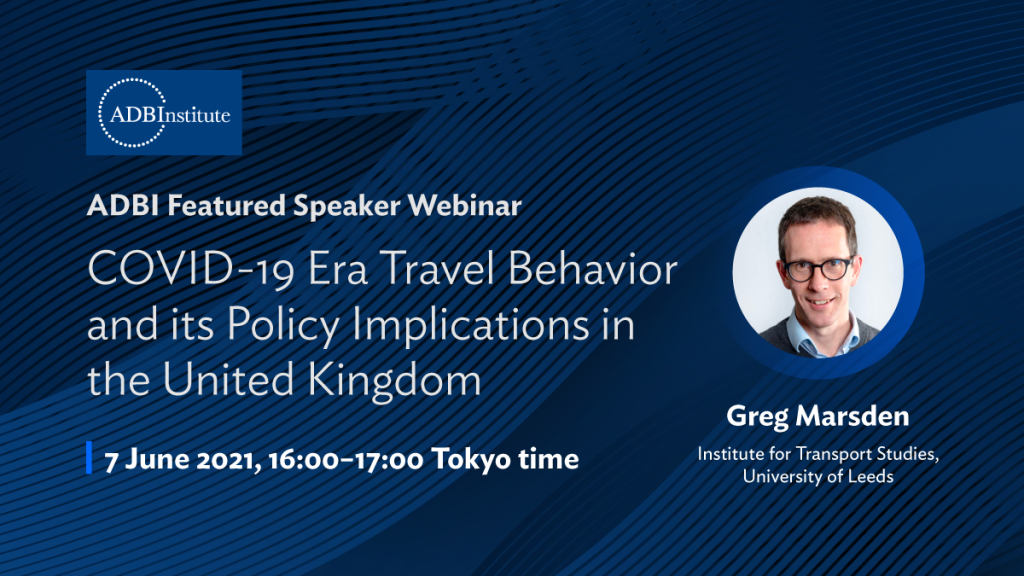 This webinar featured Greg Marsden of the University of Leeds Institute of Transport Studies who presented findings from a longitudinal study of COVID-19 era travel behavior and policy in the United Kingdom. He described pandemic-driven macro-travel trends and behaviors in ten areas of England and Scotland. He also discussed the implications of shifting work patterns for the economics of public transport and public policy.
About the Speaker
Greg Marsden is a professor of transport governance at the University of Leeds Institute for Transport Studies. He is an expert in climate and energy policy in the transport sector and co-chairs the United Kingdom's Commission on Travel Demand. He also serves as Secretary-General of the World Conference on Transport Research Society and is Chair of its Special Interest Group on Governance.
See more about this ADBI event.
Program and Learning Materials: