Events
ADBI-Cambridge University Online Course on Fintech & Regulatory Innovation
05 October 2022

to

09 December 2022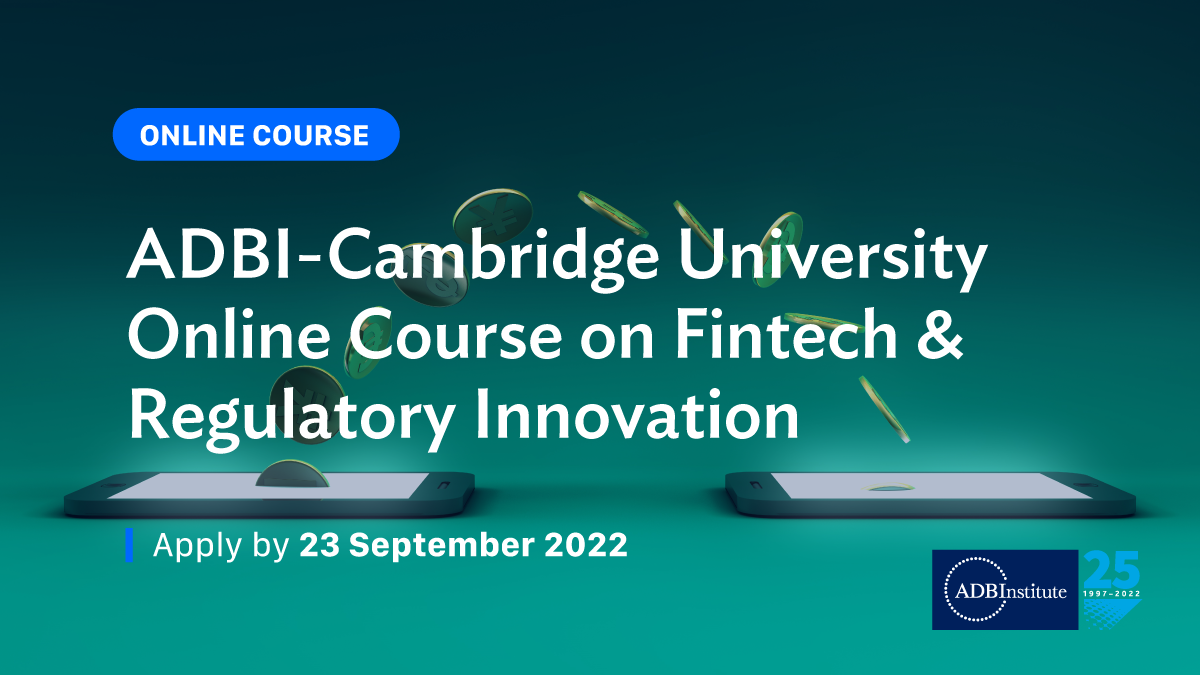 Rapid advancements in financial technology, or fintech, are opening the door to greater financial inclusion and sustainable development in Asia and the Pacific. However, the growing knowledge gap between innovators and regulators regarding fintech and business models that apply it threatens to undermine the benefits while giving rise to new challenges.
If inadequately addressed, associated risks such as fraud, data privacy breaches, and other cyber vulnerabilities could increasingly harm consumers and financial stability. Regulatory deficiencies could also hinder competitiveness and growth within the fintech sector. Yet, for many policy makers, particularly in the region's developing economies, keeping pace with fintech innovation is extremely difficult given their frequent lack of specialized knowledge and skills.
ADBI, the Cambridge Centre for Alternative Finance, and the Cambridge Judge Business School Executive Education Limited are offering an 8-week Online Course on Fintech & Regulatory Innovation for senior policy makers from central banks, security agencies, and finance ministries in Asia and the Pacific. The course will explore technologies and business models that are transforming the financial industry and the formulation of evidence-based regulatory, supervisory, and policy responses.
See more about this ADBI event here.
Program and Learning Materials:
| Date | Session / Activity | Presentation Material | Speaker(s) |
| --- | --- | --- | --- |
| 05 Oct 2022 | | For more information, please visit here. | |