Events
ADBI-APAEA Conference on COVID-19 and Central Banking in Asia and the Pacific
24 November 2021

to

26 November 2021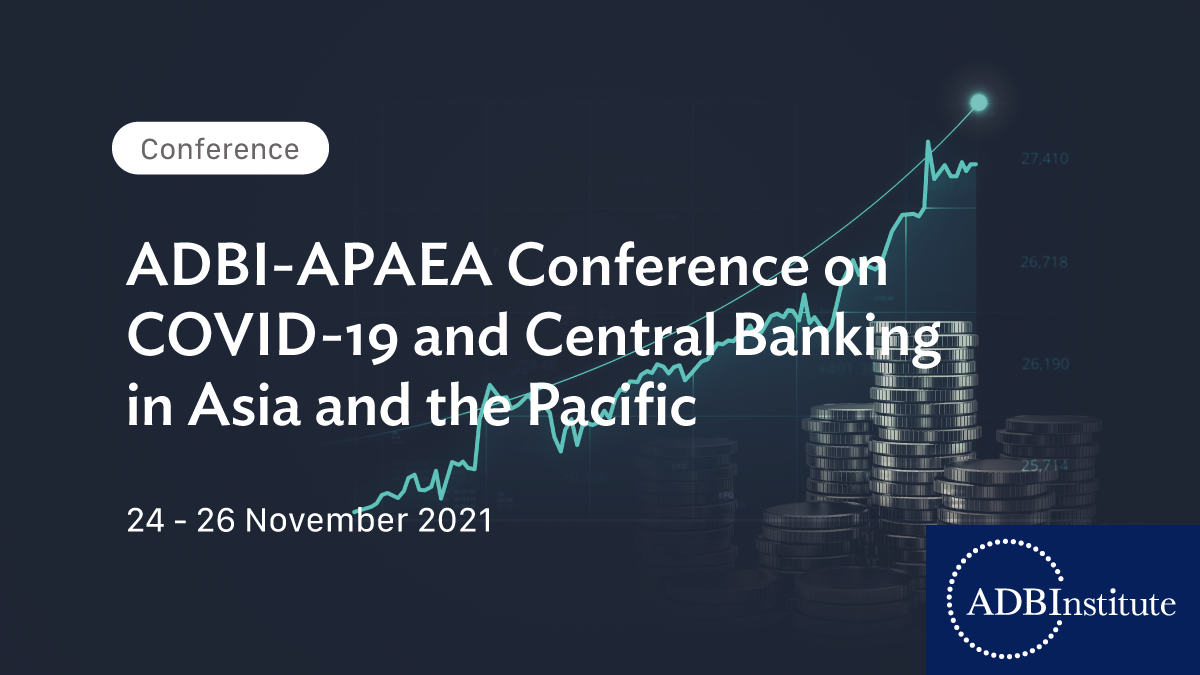 Central banks have been at the forefront of COVID-19 response and recovery policies. The effective transmission of monetary policy to the real economy in response to pandemic shocks is highly uncertain, however. In addition, how fiscal and monetary policies complement each other and can be efficiently implemented and monitored is not well understood and requires further research.
This ADBI-Asia-Pacific Applied Economics Association (APAEA) virtual conference highlighted new research examining monetary policy transmission during the COVID-19 pandemic, monetary policy spillovers and financial stability risks, monetary and fiscal policy coordination, and other related issues, with a focus on Asia and the Pacific. The conference also featured a panel discussion with senior officials from central banks in the region on monetary policy lessons learned due to the pandemic.
See more about this ADBI event.
Program and Learning Materials:
| Date | Session / Activity | Presentation Material | Speaker(s) |
| --- | --- | --- | --- |
| 24 Nov 2021 | | For copy of presentation/s, please click here. | |