Events
ADBI-ADB-KDI Conference on Effective Public Debt Management and Fiscal Sustainability in the Post-COVID-19 Era
02 March 2022

to

04 March 2022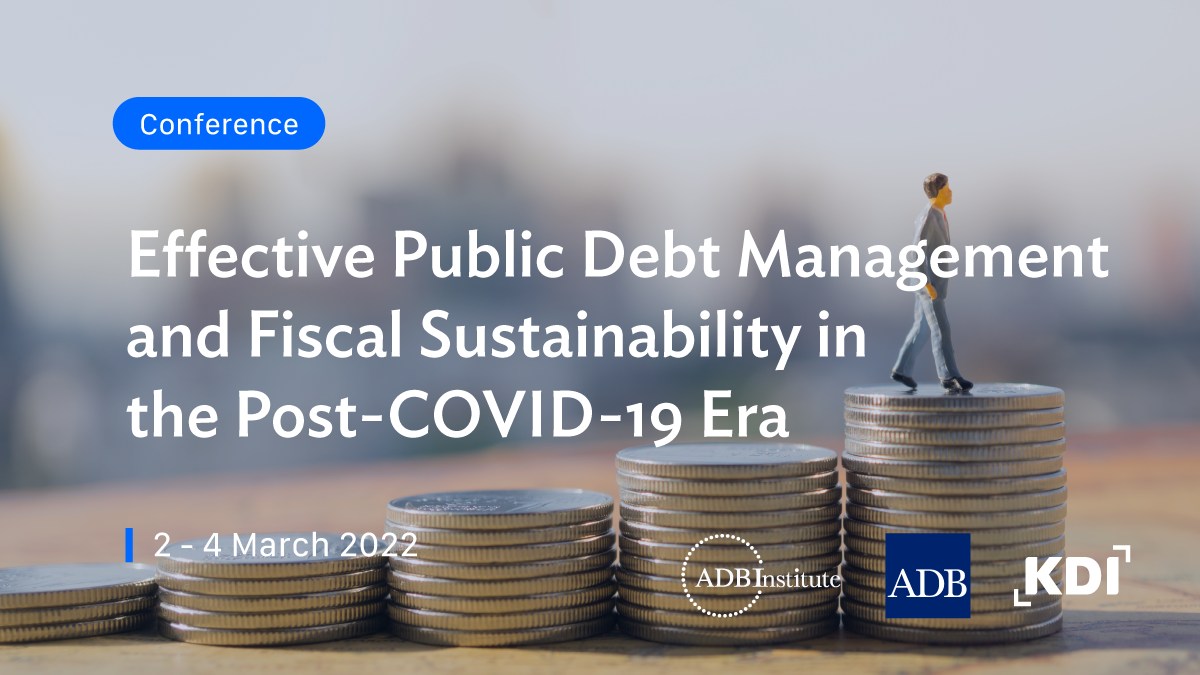 Day 1: 2 March 2022: 10:00-13:50  Tokyo time
Day 2: 3 March 2022: 14:00-17:40  Tokyo time
Day 3: 4 March 2022: 10:00-13:50  Tokyo time
Ballooning public debt due to the COVID-19 crisis and an imbalanced recovery has led to post-pandemic debt vulnerability and fiscal sustainability challenges. Limited policy space will require a re-think of the existing fiscal framework and the formulation of alternative debt management strategies.
Cohosted by the Asian Development Bank Institute (ADBI), the Asian Development Bank (ADB), and the Korea Development Institute (KDI), this virtual conference features new research on public debt management and fiscal sustainability in the post COVID-19 era, with a focus on Asia and the Pacific.
The conference examines fiscal governance and the implications for regulatory reform. It will also discuss green bond issuance and its role in promoting a sustainable recovery.
See more about this ADBI event here.
Program and Learning Materials: