Events
ADB at World Water Week 2022
23 August 2022

to

01 September 2022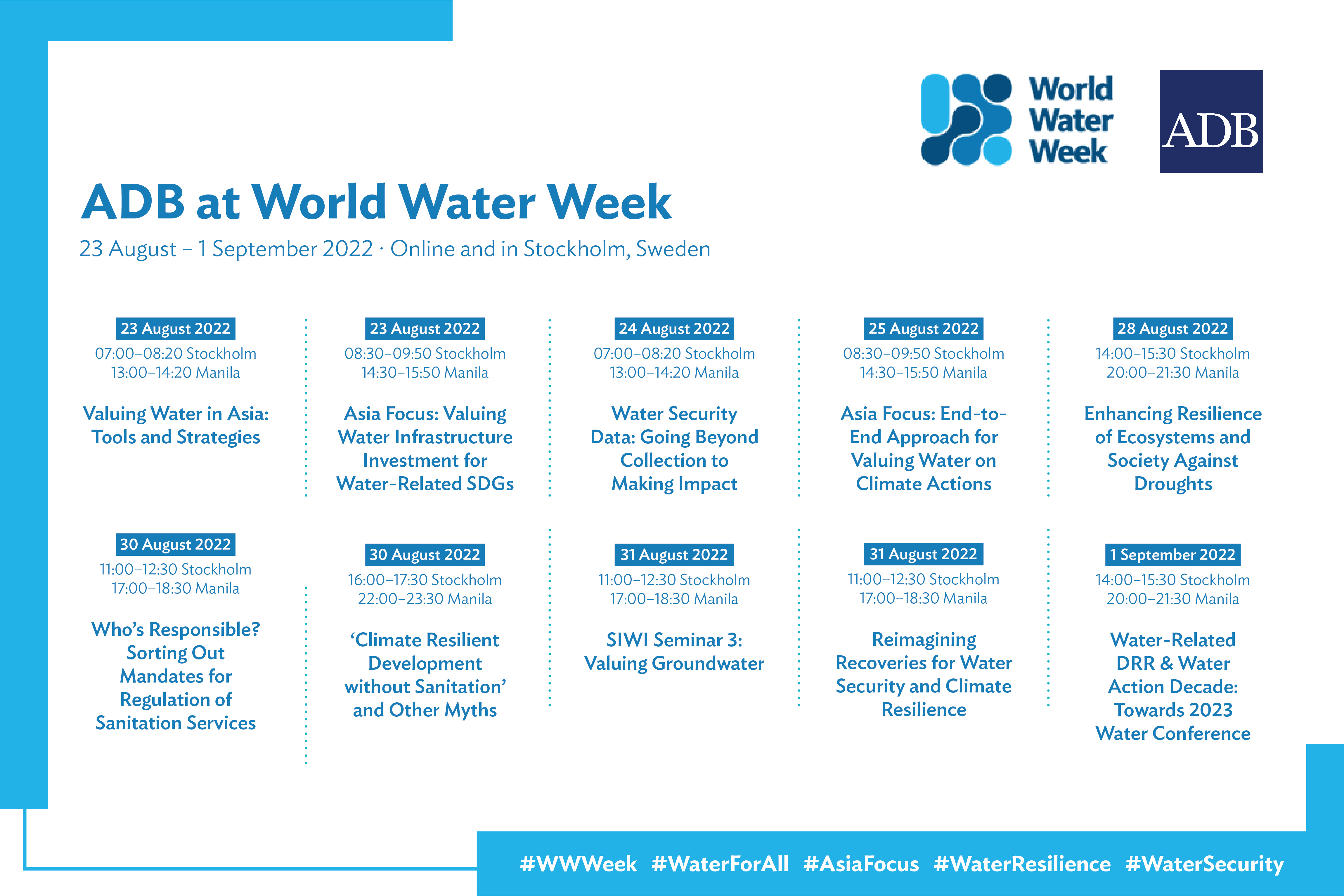 The Asian Development Bank (ADB) participated in this year's World Water Week, themed "Seeing the Unseen: The Value of Water." World Water Week is the leading conference on global water issues, held every year since 1991. It aimed to develop solutions to the planet's most significant water-related challenges, such as poverty, the climate crisis, and biodiversity loss. With more than 300 sessions, the event delved into various topics, from food security and health to agriculture, technology, biodiversity, and climate change. The Week attracted a diverse mix of participants from professional backgrounds and every corner of the world.
ADB experts participated online and onsite in Stockholm to showcase initiatives on water resilience and security from across Asia and the Pacific and share learning on universal water and sanitation access, adaptation and climate change, enabling water financing, and valuing water.
Updates were also posted on the ADB Water for All LinkedIn page, Facebook, and on Twitter @ADBWater.
Follow the conversation on LinkedIn, Facebook, and Twitter. Search the hashtags:
#WWWeek
#WaterForAll
#AsiaFocus
#WaterResilience
#WaterSecurity
Program and Learning Materials: