Series:
ADB Distinguished Speakers Program Series
ADB Distinguished Speaker Program—Edward Glaeser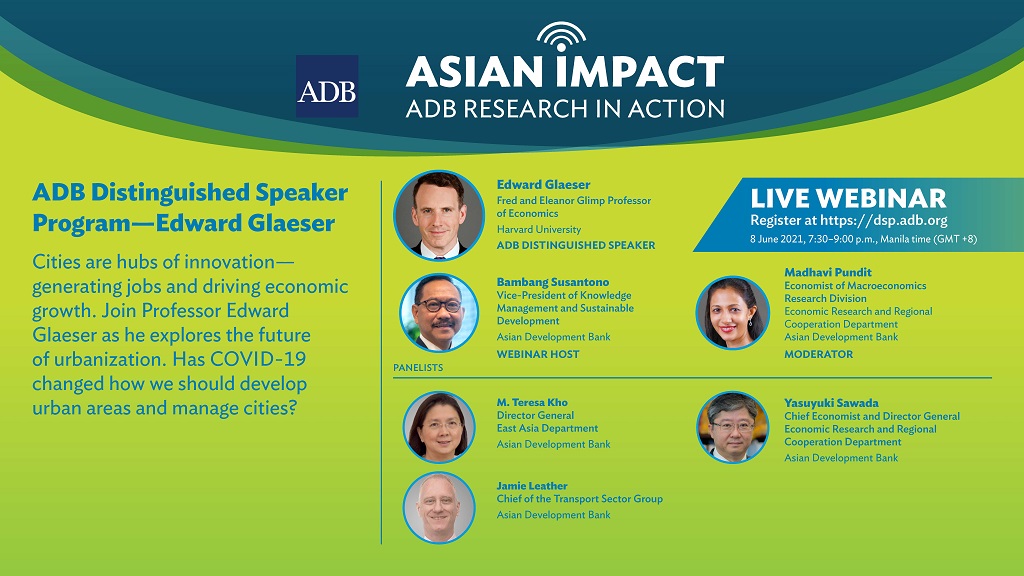 Cities have the potential to play a fundamental role in bringing entrepreneurs and workers together, creating new and better jobs, and driving economic growth.
In his lecture, Professor Edward Glaeser focused on policy priorities for Asia's urban transformation, including the lessons from the Covid-19 pandemic for managing cities and urban infrastructure, especially transport. Led by Vice President Bambang Susantono, a panel of experts from the ADB's knowledge and operations departments discussed how ADB can help fulfill the promise of Asia's cities.
Webinar attendees were expected to engage with the distinguished speaker to:
Hear the latest thinking on the role of cities in driving economic growth and generating jobs.
Understand what lessons the Covid-19 pandemic holds for managing cities.
Discuss how multilateral development banks and bilateral partners can support the growth of sustainable and resilient cities in Asia.
Program and Learning Materials: