Events
ADB-ADBI Workshop on Development and Innovative Finance Session 3: Greening Micro- and Macro-prudential Frameworks
2:00–3:30 pm, Manila time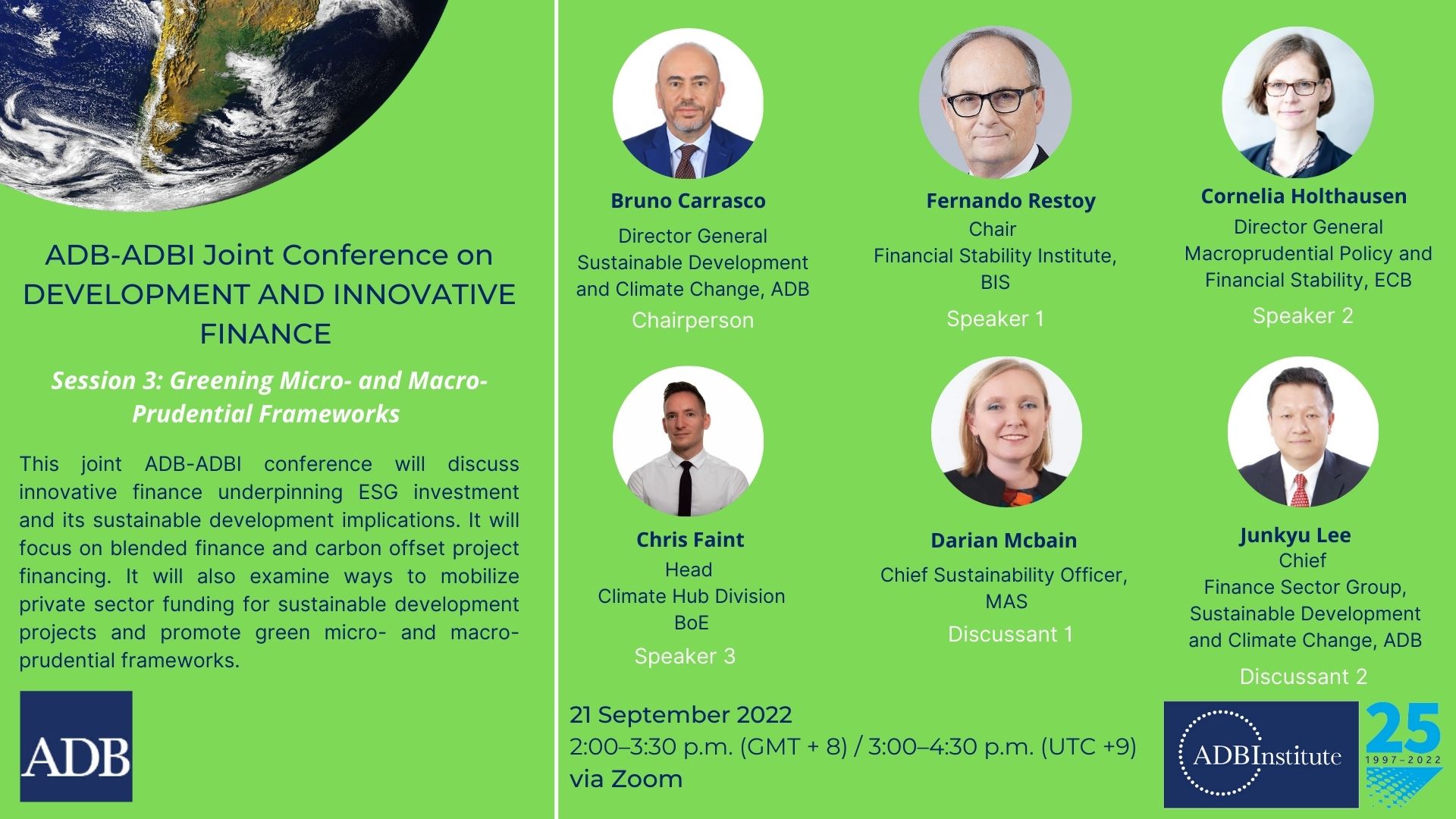 You are invited to the 3rd webinar on "Greening Micro- and Macro-prudential Frameworks" under the ADB Finance Sector Group webinar series: Supporting the Financial System for Net Zero. This time the webinar will be held as a part of the ADB-ADBI Workshop on Development and Innovative Finance. 
This joint ADB-ADBI workshop will discuss innovative finance underpinning Energy Sector Group investment and its sustainable development implications. It will focus on blended finance and carbon offset project financing. It will also examine ways to mobilize private sector funding for sustainable development projects and promote green micro- and macro-prudential frameworks.
Please join us to explore the latest development in integrating climate-related financial risks into prudential measures with distinguished speakers from the Bank for International Settlements (BIS), European Central Bank (ECB), Bank of England (BOE), and Monetary Authority of Singapore (MAS).
Visit the event page for more information.
Program and Learning Materials:
| Date | Session / Activity | Presentation Material | Speaker(s) |
| --- | --- | --- | --- |
| 21 Sep 2022 | | Materials will be uploaded once available. | |