Events
2019 ADB World Oceans Day Seminar: Gender and Oceans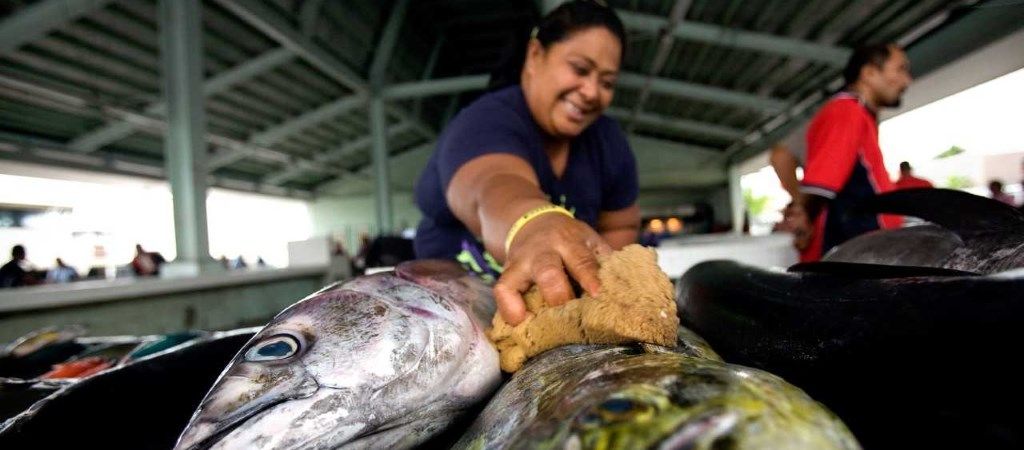 ADB's recently launched Action Plan for Healthy Oceans and Sustainable Blue Economies, will support the protection and restoration of marine ecosystems and promote inclusive livelihoods opportunities. As part of our approach, ADB will engage women, youth and communities to address ocean issues and create further benefits from marine economies opportunities.
This year's World Oceans Day Seminar: Gender and Oceans presents a valuable opportunity to dialogue with female leaders on how to translate this approach into meaningful action and aims to:
Share the importance of a gender-inclusive approach in managing ocean health and marine livelihoods,
Identify the challenges to gender equality in ocean health and marine livelihoods, and
Discuss how to translate gender needs and challenges into meaningful and sustainable action.
The ADB World Oceans Day Seminar presents a panel discussion on the importance of gender equality for the effective conservation and management of ocean resources.​
Program and Learning Materials:
| Date | Session / Activity | Presentation Material | Speaker(s) |
| --- | --- | --- | --- |
| 10 Jun 2019 | Opening Remarks | Opening Remarks | Bruce Dunn (ADB) |
| 10 Jun 2019 | Welcome Remarks | Welcome Remarks | Deborah Stokes (ADB) |
| 10 Jun 2019 | Panel Discussion | | Anna Oposa (Save Philippine Seas) - Moderator |
| 10 Jun 2019 | Panel Discussion | | Gloria Estenzo Ramos (Oceana Philippines) |
| 10 Jun 2019 | Panel Discussion | | Editha Santiago (KILUS Foundation) |
| 10 Jun 2019 | Panel Discussion | | Rocky Sanchez Tirona (RARE Philippines) |
| 10 Jun 2019 | Panel Discussion | | Emma Veve (ADB) |