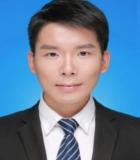 China Institute for Rural Studies, Tsinghua University
Profile / Bio:
Dr. Zhentong Hu, born in 1985, received his PhD degree from China Agricultural University in June 2016, and is working in the China Institute of Rural Study, Tsinghua University as a post-doctor since July 2016. His research fields mainly focus on eco-compensation, natural resource management, environmental economy and policy, etc.
Since 2011, Dr. Hu has participated in many research programs and projects related to eco-compensation and PES as a grassland eco-compensation expert from the PRC, including: (i) ADB TA-7699, "Study on Eco-compensation Regulations;" (ii) ADB TA-8554, "Establishing a Regional Knowledge Hub on Green Growth and Eco-Compensation;" (iii) "How Subsidy and Reward Program for Grassland Ecological Protection Impact Herdsmen with Different Scales of Pastureland," supported by the National Social Science Foundation of China; and (iv) ADB TA-8180, "Building a Framework for Regulation and Policy Support System for Eco-Compensation in Gansu." Dr. Hu has also published more than 20 academic papers.