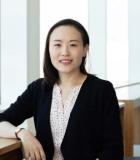 Senior Research Associate
Profile / Bio:
Yuanyuan Deng is a CEPAR Senior Research Associate. She is an applied microeconomist with broad empirical interests focusing on Health Economics, Public Economics, and Labor Economics. Her research has been supported by the Michigan Retirement and Disability Research Center (MRDRC) and the Center for Retirement Research (CRR) at Boston College. Yuanyuan is current working on issues related to the same-gender effect on long-term care in China, the first-interview effect related to the recovery from mobility limitations among older Americans, and the intergenerational effect of depression on children's life outcomes. She is also working on projects investigating the relationship between measures of labor supply
flexibility and portfolio-choice decisions.