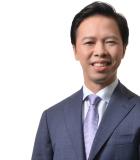 Profile / Bio:
Mr. William B. Panlilio is an associate in the Singapore office of the international law firm King & Spalding and a member of the firm's Trial & Global Disputes practice, with a focus on international arbitration and cross-border litigation. He represents clients in the energy, infrastructure, construction and mining sectors, and in arbitrations involving states and state-owned or affiliated entities. He also has experience in cross-border disputes, including in the enforcement of foreign arbitral awards, foreign sovereign immunities, and discovery in aid of foreign proceedings.
Prior to joining King & Spalding, Mr. Panlilio was an assistant legal counsel at the Permanent Court of Arbitration in The Hague, Netherlands. While at the court, he assisted arbitral tribunals in treaty and commercial arbitrations involving various combinations of states, state entities, international organizations and private parties. Before The Hague, William was a litigation associate at an international law firm in New York,  specializing in complex commercial litigation, financial institutions litigation, and cases involving U.S. foreign relations law, including in respect of corporations' responsibilities under international law.
Mr. Panlilio graduated with magna cum laude honors from Fordham University School of Law in New York, where he was inducted into the Order of the Coif (national law honors society) and was awarded the Whitmore Gray Prize for Excellence in International Law. He also has a Masters in International Affairs, with a specialization in international law, from Columbia University's School of International and Public Affairs where he was the recipient of the Robert and Buena Chilstrom Distinguished Fellowship. He finished his undergraduate degree, with honors, from the Ateneo De Manila University in the Philippines. He is admitted to practice in New York.
LinkedIn:
https://www.linkedin.com/in/williampanlilio/?originalSubdomain=ph