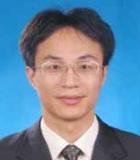 Ewaters Environmental Science & Technology
Profile / Bio:
Weijun Zhang is the founder of Ewaters Environmental Science & Technology, which mainly focuses on high-end technological applications in all water systems.
For the past 25 years, Weijun has been at the forefront of computer modelling in river basin, urban water, stormwater and wastewater management areas. He has extensive experience in delivering intelligent and integrated solutions with the latest water information technology, model integration with GIS & telemetry data, real time modelling, and OpenMI application, particularly in a wide range of Innovyze and DHI software products.
Weijun has undertaken high level technical management and business development roles in both China and New Zealand. His advanced water information integration and modelling technology has benefited a number of clients in terms of making cost effective decisions and influencing water management software solutions in the regions where he has been based.
-----
章卫军,河海大学河流动力学硕士,新西兰籍华裔,宜水环境科技创始人。 曾任 URS 新西兰公司水模型项目部主任, 英国水力研究院Wallingford 软件公司中国区总经理,丹麦DHI水环境软件中国地区 代理。
章卫军通晓水文水资源和水力学,工程经验跨越流域水资源、防洪、城市雨污水、城市供水专业领域,通晓多种国际商用模型 软件。 近20多年来他一直立足于国际水环境管理的技术前沿。就水环境模型技术、水信息技术的应用和集成,具有丰富的国内 外成功经验,在业界赢得了良好的声誉。近些年,在国内主持完成了多个城市智慧水务、实时洪涝预警预报系统开发,以及城 市防涝规划、水环境治理和海绵城市建设等数十个项目,凭借其丰富的跨领域、跨专业的国际经验和对国内城市发展困境的理 解,确保了项目高质量高效率的完成。
章卫军现任上海市水文协会监事,也热衷于学术交流和行业内技术规范的编制。其代表文章包括"今日水模型技术的挑战"发 表于《New Zealand Local Government》(新西兰地区政府) 杂志 2008 年11月。"海绵城市亟待有效的保障体系"发表于《 改革内参》2015年7月。
-----
Вейджун Жанг является основателем компании «EWaters Environmental Science & Technology», деятельность которой преимущественно направлена на развитие высокотехнологичных приложений по всем системам водоснабжения. 
В течение последних 25 лет г-н Вейджун Жанг играет ведущую роль в сфере компьютерного моделирования в области управления речными бассейнами, водопроводной водой, дождевым стоком и сточными водами. Имеет большой опыт предоставления интеллектуальных и интегрированных решений с использованием новейших информационных технологий для обработки данных по водным ресурсам, в интеграции моделей с данными ГИС и телеметрии, в моделировании в реальном времени и в применении OpenMI, особенно, для широкого спектра продуктов компаний-разработчиков ПО «Innovyze» и «DHI».
Г-н Вейджун Жанг занимал должности на высоком уровне в сфере технического менеджмента и развития бизнеса в Китае и в Новой Зеландии. Его передовые технологии по сбору и обработке информации о водных ресурсах и моделированию помогли клиентам в принятии экономически эффективных решений и оказали воздействие на информационные автоматизированные решения по управлению водными ресурсами в регионах, где он работал