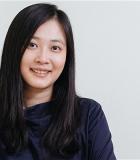 Profile / Bio:
Professor Thitirat Thipsamritkul is a lecturer at the Faculty of Law, Thammasat University (Center of International Law, Center of Japanese Legal Studies), where she teaches public international law, human rights law, media law, law and technology.
Prof. Thipsamritkul is especially interested in the relationship between market, technology and human rights. Her current research focus is in the areas of freedom of expression, privacy and internet govern-ance. She also cooperates with civil society and the public sector to advocate for better legislation and policy in these areas, including with respect to the recent Thailand Data Protection Law.
Prof. Thipsamritkul was member of the Fundamental Rights and Media Reform Committee under the Thai Journalists Association in 2018. She [1] [2] [3] [4] previously served as legal expert in the Personal Data Protection Commission under Thailand's new Personal Data Protection Act.
She holds an LLB from Kyoto University, and two LLMs from GSICS, University of Kobe (in International Law) and SOAS (in Law, Development and Governance).