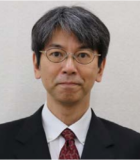 Executive Director for Japan ADB, Board of Directors
Profile / Bio:
Takahiro Yasui has been the Deputy Vice Minister for International Tax Policy of the Ministry of Finance, Japan since July 2018. He is responsible for the policies on international taxation in the Ministry. He also served as Vice Chair of the OECD's Committee on Fiscal Affairs and was a member of the Steering Group for the Inclusive Framework on BEPS, as well as Co-Chair of the Forum on Harmful Tax Practices and of the Country-by-Country Reporting Group of the OECD. He has long experience in tax policy and administration. In the Ministry of Finance, he held the positions of Director of the Corporation Tax Policy Division and Director for Property Tax Policy at the Tax Bureau during 2008-2011. He then worked for the National Tax Agency of Japan from 2011 to 2014 as Director of the Criminal Investigation Division, then as Director of the Administration and Legal Division, supporting the Commissioner in the management of the Agency, and from 2017 to 2018 as Deputy Commissioner for International Affairs.
Mr. Yusai has a degree in Bachelor of Law from the University of Tokyo and of Master of Business Administration from Stanford University.