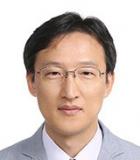 Director and Senior Research Fellow
, Korean Transport Institute
Profile / Bio:
Tae-hyung Kim currently works as a director of the Center for Smart City and Transport at the Korea Transport Institute (KOTI). Since he joined KOTI in 2005, he has been involved in various studies and research projects related to intelligent transport systems (ITS) and smart mobility in a smart city. He worked as a Senior Transport Specialist in Transport and ICT Global Practice at the World Bank from the year 2015 to 2017. He earned his PhD.D. degree in the Department of Civil and Environmental Engineering from the University of Maryland, College Park.
About the Korea Transport Institute
The Korea Transport Institute (KOTI) is an official research agency for the government of the Republic of Korea. KOTI provides recommendations and alternatives for the nation's transport policy and to create the optimal transport system through specialized research and technological innovations.