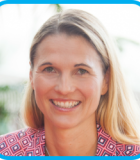 Professor of Sustainable Tourism
, Griffith University, Australia
Profile / Bio:
Susanne Becken is a Professor of Sustainable Tourism at Griffith University in Australia and the Principal Science Investment Advisor (Visitor) in the Department of Conservation, New Zealand.
She is also a Vice-Chancellor Research Fellow at the University of Surrey in the United Kingdom.
Susanne is a member of the Air New Zealand Sustainability Advisory Panel, a Fellow of the International Academy of the Study of Tourism, and the 2019 UNWTO Ulysses Award winner.