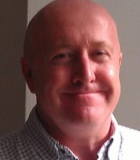 Senior Energy Specialist (Waste-to-Energy)
Profile / Bio:
Steve Peters is a Senior Energy Specialist (Waste-to-Energy) in the Energy Sector Group of the Sustainable Development and Climate Change Department, Asian Development Bank. He is responsible for developing the knowledge base, project development and implementation in waste to energy and supporting projects across waste, the circular economy, and ocean impacts.
Prior to joining ADB, Mr. Peters was the Director at Stratcon Singapore Pte Ltd where he consulted on waste to energy, waste to fuels, biomass, biogas, biofuels, and innovation in clean technology. He was a Founder and Technical Director for the Technology and Development Network which is a network of professionals in clean technology in Asia. He was the Managing Director at Waste to Energy Pte Ltd, a Stratcon JV biogas developer in ASEAN from 2004 to 2010; Deputy Project Manager at Kumagai Gumi Co. Ltd., in Singapore in 1997-1999; Director at Stratcon Pty Ltd., in Australia in 1993-1999; and a Director at Foster Sturrock Pty Ltd in Australia from 1988 to 1993. He is the immediate past Chairman of the Asia Pacific Biogas Alliance.
Mr. Peters obtained his Master's and Bachelor's degrees in Civil Engineering both from University of Melbourne, Australia in 1996 and 1987 respectively.