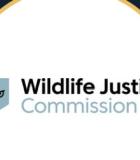 , Wildlife Justice Commission
Profile / Bio:
Stephen Carmody is the Director of Programs at the Wildlife Justice Commission.
Stephen has over 30 years of law enforcement experience having served with the New South Wales Police Force, Australian Federal Police and the N.S.W. National Parks and Wildlife Service. He was also a Senior Law Enforcement expert with the United Nations Office on Drugs and Crime developing training packages and undertaking needs assessments in Southeast Asia.
Stephen was a recognised illicit drug expert providing expert written and oral testimony in major drug cases