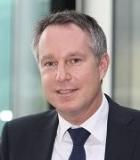 Head of Global Ecosystem Strategy
Profile / Bio:
Stephan Kuester is the Head of Global Ecosystem Strategy at Startup Genome.
Stephan works with clients in government and private industry consortia all around the world, advising on the creation and the acceleration of tech and innovation clusters. Prior to his role at Startup Genome, Stephan headed up the International Consulting practice at UK ecosystem agency Tech Nation (fka Tech City UK) in London and served as Managing Director of digitalswitzerland.
Previous to his work in the digital ecosystems space, Stephan worked as an executive director for professional services firms Arthur Andersen and Ernst & Young. Stephan holds an MSc in Economics and studied at the University of Bonn, Germany and the London School of Economics (LSE).