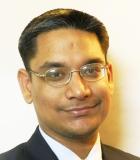 Vice President - Sustainable Finance & Climate Strategy
Profile / Bio:
Sourajit Aiyer is finance and sustainability professional with 15 years of experience, with financial institutions such as Motilal Oswal Financial Services, UBS Investment Bank London and Evalueserve Research. He has worked with Grameen Impact Investment and UNEP's Sustainable India Finance Facility.
He has authored 3 books on regional economies and over 160 articles on topics around sustainability, business, finance, and geopolitics. Sourajit has delivered over 30 university guest lectures and conference presentations across 8 countries and has also curated about 20 webinars with over 80 domain-experts.