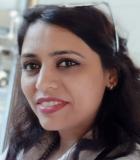 , Maharashtra Energy Development Agency
Profile / Bio:
Smita is working as General Manager in Maharashtra Energy Development Agency (MEDA). Smita is involved in the promotion of usage of Energy in efficient ways and formulation of schemes and policies to enhance the efficient usage of Energy in the state of Maharashtra, India.
She was instrumental in building the framework for the Energy Conservation Policy 2017 of State of Maharashtra that includes formulating the GR that includes 9 different sectors along with the guidelines & methodology of this GR. She also led in the formulation of Maharashtra Energy Conservation Building Code (Maha ECBC) rules defining the mechanism of the Energy Conservation Building Code in Maharashtra.