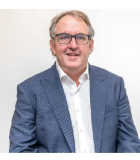 , CCB Envico & Reeves International (Reeves Envico Group)
Profile / Bio:
Simon is a construction professional who has managed projects across the world He has significant experience in international disaster settings and complex emergencies as well as traditional large scale infrastructure. He has spent time working on and leading projects in in Indonesia, Hong Kong, Rwanda, Somalia, Vanuatu, Micronesia, the Solomon islands, Sri Lanka and the Marshall Islands. His work career also involved stints in Hong Kong, New York as well as his current role in Australia
Simon is the Managing Director of the Reeves Envico Group comprising – He was one of the founders of CCB Envico which carries out complex Water and Environmental projects both in Australia and throughout Asia Pacific; and is a major shareholder and director in Reeves International which focusses on the execution of Infrastructure projects in developing countries.
EDUCATION:
Masters of Business Administration
University of Melbourne (2001) Bachelor of Building University of Melbourne (1989) Bachelor of Planning & Design
University of Melbourne (1987)
COUNTRIES OF WORK EXPERIENCE:
Hong Kong, Somalia, Rwanda, Kenya, USA, Pakistan, India, Sri Lanka, Solomon Islands , New Caledonia, Indonesia, Micronesia, Marshall Islands, Kiribati