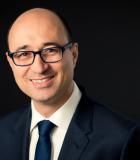 Head, Upstream Oil and Gas Disputes Team; and Partner, International Arbitration Group
Profile / Bio:
Mr. Shai Wade is the head of Stephenson Harwood LLP's Upstream Oil and Gas Disputes Team and a partner in the firm's International Arbitration Group. He enjoys more than 20 years of experience serving both as counsel and arbitrator in many large scale complex disputes arising in the oil and gas, energy, infrastructure, telecommunications, media, and other sectors.
Mr. Wade has co-authored the leading commentary on the latest version of the LCIA Rules and has published and lectured extensively on various aspects of international arbitration. He is an expert in international investment law and regularly advises clients on their rights under international treaties.
Mr. Wade is a former co-chair of the Young International Arbitration Group (YIAG) of the LCIA. As a young lawyer, he served as a staff attorney to the Claims Resolution Tribunal for Dormant Accounts in Switzerland. He later drafted the arbitration rules for the appeals process of the International Commission on Holocaust Era Insurance Claims.
LinkedIn:
https://www.linkedin.com/in/shai-wade-bbb35b15/?originalSubdomain=uk