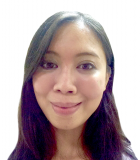 Co-Founder and Executive Director
, Green Releaf Initiative, Inc.
Profile / Bio:
Sarah Queblatin is a regenerative solutions designer weaving volunteer work, nonprofit management, and consulting experiences in environmental education, cultural heritage, peacebuilding, and humanitarian assistance for the last 20 years. After responding to conflict and natural disasters in the Philippines, she was inspired to form Green Releaf in 2009 to support multi-stakeholder leadership in regenerative solutions after emergencies.
Sarah specializes in permaculture and ecovillage design for development through knowledge and skills learned from the Global Ecovillage Network, Gaia Education, and the Blue Mountains Permaculture Institute. She actively advocated for best practices in this field in UN climate conferences and other platforms.
She is passionate about indigenous and spiritual ecology as key to addressing the climate crisis. Her passion project, Soil, Soul, Story, promotes the protection and restoration of cultural and ecological heritage for food security, regenerative livelihood, and ecosystem restoration in climate and conflict vulnerable communities.
Sarah holds a Bachelor's Degree in Social Sciences from Ateneo de Manila University, units in Expressive Arts for Conflict Transformation and Peacebuilding at the European Graduate School, and a Certificate in Ecopsychology from Pacifica Graduate Institute.