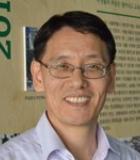 Profile / Bio:
Dr. Kim studied economics at University of Seoul and got his doctorate in 2005. He worked at the Seoul city government for 30 years. In 2011, he temporarily left public office to take on the role of president at Seoul Institute, which is an urban solution think-tank of the Seoul City government. He retired as vice mayor in June 2014. His specialization is transportation and regional industry development. He was involved in majority of the projects that transformed Seoul into a global city. Financing the subway construction, Bus Reform, ITS projects including TOPIS and DMC project, which constituted constructing high-tech media industrial park from 2000 to 2012, were his major contributions. Moreover, his efforts spanning ten years of replacing diesel bus engines with gas engines greatly contributed to reducing air pollution level in Seoul. He invited CityNet Headquarter to Seoul during his term as vice mayor. After his retirement, he went on to teach urban issues at the University of Seoul. He is actively involved in opportunities of sharing experiences with many foreign cities' employees through lectures and forums. He also serves CityNet to share his experiences about urban solutions with officials of member cities.
-----
金博士曾在首尔大学学习经济学,并于2005年获博士学位。他在首尔市政府工作了30年。2011年,他暂时离任公务职位,担任首尔市政府城市解决方案智库--首尔研究院总裁,于2014年6 月以副市长身份退休。他的专长是交通运输和区域产业发展。他参与了首尔向全球城市转变的大部分项目,主要贡献包括为地铁建设、公交改革以及 包括TOPIS和DMC项目在内的ITS项目提供融资,自2000年到2012年持续建设高科技媒体产业园区。此外,他用十年的时间致力于 用燃气发动机取代柴油公交车发动机,很大程度上帮助降低首尔的空气污染水平。他任副市长期间邀请亚太城市间合作网络将 总部设在首尔。 退休后,他在首尔大学教授城市问题。他通过讲座和论坛积极与许多国外城市分享经验。他还在亚太城市间合作网络与成员城 市的官员分享他在城市解决方案方面的经验。
-----
Д-р Ким изучал экономику в Сеульском университете и получил докторскую степень в 2005 году. Работал в администрации города Сеула в течение 30 лет. В 2011 году временно покинул государственную должность, чтобы стать президентом Сеульского Института, который является аналитическим центром по принятию решений о развитии города при администрации города Сеула. Ушел в отставку с поста вице-мэра в июне 2014 года. Его специальность: транспорт и развитие региональной промышленности. Участвовал в большинстве проектов, которые преобразовали Сеул в глобальный город. Основные направления, по которым д-р Ким внес вклад: финансирование строительства метрополитена, реформа автобусной сети, проекты ИТС, включая проект TOPIS и проект DMC, в рамках которых строился высокотехнологичный медиа-индустриальный парк с 2000 по 2012 гг. Помимо этого, десятилетние усилия по замене дизельных автобусных двигателей на газовые значительно способствовали снижению уровня загрязнения воздуха в Сеуле. На посту вице-мэра способствовал переводу штаб- квартиры CityNet в Сеул. После выхода на пенсию преподает курс по вопросам развития городов в Сеульском университете. Активно участвует в возможностях обмена опытом с сотрудниками администраций многих зарубежных городов через лекции и форумы. Также работает в CityNet и делится своим опытом с должностными лицами городов-членов сети в сфере принятия решений по развитию городов.