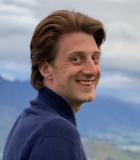 EdTech Business Development Lead
Profile / Bio:
Currently based in Singapore I am working for Amazon Web Services in the Worldwide Public Sector team. I have a keen interest in this field and my experiences span the Public Sector, Education, Research and Not-For-Profit space at AWS.
Public policy is a passion of mine, and learning how policy varies from country to country is a real drive for me to travel and experience the world.