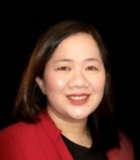 Assistant Director of Corporate Governance Division, Securities and Exchange Commission
, Government of the Philippines
Profile / Bio:
Ms. Rosario Carmela B. Gonzalez-Austria has been with the Philippine Securities and Exchange Commission (SEC) since 2009. She is currently the Assistant Director of the Corporate Governance Division of the Corporate Governance and Finance Department. Her responsibilities include leading the Corporate Governance Division in recommending and drafting corporate governance policies, and in monitoring compliance with the Commission's corporate governance requirements.
Presently, she leads all Corporate Governance initiatives of the SEC, including the drafting of the Philippine Corporate Governance Blueprint in 2015, the Code of Corporate Governance for Publicly-Listed Companies in 2016 and the soon to be released Sustainability Guidelines for Publicly-Listed Companies. Currently, she also sits as the representative of SEC in the ASEAN Capital Markets Forum (ACMF) CG Experts' Meetings on the ASEAN Corporate Governance Scorecard, which is under the ACMF Corporate Governance initiative being chaired by the SEC.
Ms. Austria is a Juris Doctor from Ateneo de Manila University (2008) and has received her Master's Degree in Public Policy from Japan's National Graduate Institute for Policy Studies (2013) as a recipient of the Japan-IMF Scholarship Program for Asia (JISPA).