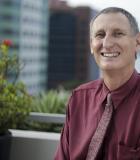 Port Moresby Chamber of Commerce
Profile / Bio:
Mr. Rio Fiocco is the president of the Port Moresby Chamber of Commerce & Industry (POMCCI). He is a professional lawyer. He started his career as a solicitor in Brisbane and worked as a lawyer in Australia and PNG. He was admitted as a solicitor of the Supreme Court of Queensland and the High Court of Australia in 1986 and a lawyer of the National Court of Justice in 1987.
Mr. Fiocco is a member of the Queensland Law Society (since 1986) and the PNG Law Society (since 1987). He is also the vice chairman of the Cricket PNG, an alternate member of the APEC Business Advisory Council (ABAC), and an occasional lecturer at the Legal Training Institute.
LinkedIn:
https://www.linkedin.com/in/rio-fiocco-631bbb52/