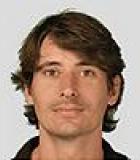 Urban Water Management Specialist
Profile / Bio:
Reinder Brolsma is a specialist on urban water management at Deltares, integrating knowledge on hydrology, urban-heat islands and ecohydrology. He applies his experience to increase flood resilience and water security of urban areas, with a focus on Nature Based Climate Adaptation. He has worked on projects on sustainable drainage systems in Europe, North-America and Asia. To facilitate the climate adaptation process, he has a leading role in the development and application of the Adaptation Support Tool for co-creating spatial designs of sustainable urban water systems, with successful application in the communities of e.g. Berlin, Amsterdam, New-Orleans and London. His PhD-research at Utrecht University focused on the effect of climate change on carbon and water balance of forest ecosystems.
Reinder Brolsma是荷兰三角洲研究院城市水管理专家,他将水文学,城市热岛和生态水文学知识整合起来,运用自己的经验 来提高城市地区的抗洪能力和水安全性,重点研究基于自然的气候适应。他曾参与欧洲,北美和亚洲的可持续排水系统项目。为推动气候适应过程,他在适应支持系统的开发和应用方面做出了重要贡献,这些系统工具有利于可持续城市水系统的空间设 计,并已经在柏林、阿姆斯特丹、新奥尔良和伦敦等城市得到了应用。他在乌得勒支大学攻读博士学位期间的研究课题是关于 气候变化对森林生态系统碳和水平衡的影响。
Рейндер Брольсма является специалистом по управлению водными ресурсами в городах в Независимом институте Дельтарес, обладающим знаниями в области гидрологии, городских островов тепла и экологической гидрологии. Применяет свой опыт для повышения устойчивости к наводнениям и обеспечения безопасности водоснабженияв городских районах, уделяя особое внимание методам адаптации к климатическим изменениям, обусловленным состоянием окружающей среды. Г-н Брольсма работал над проектами по устойчивым дренажным системам в Европе, Северной Америке и Азии. В целях облегчения процесса адаптации к климатическим изменениям г-н Брольсма играет ведущую роль в разработке и применении Инструмента поддержки адаптации к изменению климата для совместного создания пространственных проектов устойчивых систем городского водоснабжения, при этом отмечается его успешное применение в ряде городов,например, в Берлине, Амстердаме, Новом Орлеане и Лондоне. Его докторская диссертация в Утрехтском университете была посвящена влиянию изменения климата на баланс углерода и воды в лесных экосистемах.