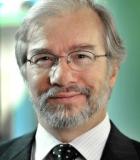 Profile / Bio:
Reidar Kvam is a Social Anthropologist with more than 35 years of experience working on environmental and social sustainability. His work focuses on integrating social dimensions into development projects and policy work. He has worked extensively on assessment methodologies and social inclusion, related to topics such as gender, participation, involuntary resettlement, indigenous peoples, and human rights.
Reidar retired from the World Bank in 2016, where he was Global Lead for Social Sustainability and Standards. In this role, he was responsible for coordinating and advising on how to integrate social standards including the Bank's safeguards policies in projects and programs around the world.
Prior to his role as Global Lead at the World Bank, Reidar was Senior Manager responsible for Policy, Quality Assurance, and Knowledge Management in the Environment, Social and Governance Department in IFC, the private sector part of the World Bank Group.
He currently works with different clients including IDB Invest and the World Bank, as a trainer, author, and advisor.
Reidar has a Ph.D. in Social Anthropology from the University of Bergen, Norway. He joined the World Bank Group in 1996, after having worked in academia, the UN system, and with Norway's bilateral aid program. He has broad operational experience in Latin America, East Asia, South Asia, and Africa.