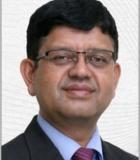 Profile / Bio:
Dr. Ramhari Lamichhane is the first Nepali and the 11th Director General of the Colombo Plan Staff College (CPSC). He is also the concurrent President of the Asia Pacific Accreditation and Certification Commission (APACC).
He has 30 years of experience in TVET starting as an instructor, up to becoming the CEO of Council for Technical Education and Vocational Training (CTEVT) in Nepal. He served as Project Manager in ADB projects, Program Coordinator in Swiss Development Cooperation (SDC) funded projects, and a key member in formulating the TVET Policy of Nepal in 2007 and 2012.
He is a dynamic leader, certified project assessor, strategic planner, experienced project manager, TVET institution quality assessor, TVET expert, and seasoned administrator. He presented papers in a number of international events on TVET, and authored and co-authored publications on TVET in various thematic areas such as accessibility, greening, entrepreneurship, financing, equality, and image-building.