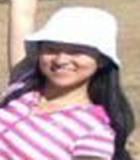 Water Security Project Managaer
Profile / Bio:
Quan Mu is the security water project manager for The Nature Conservancy (TNC) China Freshwater program. She joined TNC China program in 2015. She is responsible for developing water security strategy and water funds program in the PRC, and accelerating the use and financing of natural infrastructure in urban water supply. During July 2015 to April 2016, she mainly contributed to the China Urban Water Blueprint project and succeeded in launching the China Urban Water Blueprint report.
Her current work focuses on initiating Water Funds on medium and large scales, including the Dongjiang Water Fund and the Qiandao Lake and Xin'an River Basin Water Fund.
Before joining TNC, she conducted research on welfare effects evaluation of water price policy and information campaign at the Institutes of Environment and Economics, Peking University.
Quan Mu holds a PhD in Environment Economics and Management from Peking University. She currently resides in Beijing, PRC.