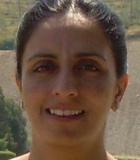 Principal Private Sector Development Specialist
Profile / Bio:
Ms. Priyanka Sood is the Principal Private Sector Development Specialist in ADB's Central and West Asia Department (CWRD). She has worked with governments in 7 out of the 10 countries covered by the department and has recently returned to Manila after 3.25 years outposting to Uzbekistan Resident Mission. 
Priyanka has been involved extensively in designing, processing, and implementing projects, technical assistance, and related government advisory to catalyze private sector development, with climate change adaptation and mitigation and environmental sustainability increasingly becoming key themes. Her areas of work span investment climate improvement, SME development, infrastructure finance, and public-private partnerships, as well as affordable housing. Prior to joining ADB, Priyanka worked on urban infrastructure advisory and finance at one of India's largest private sector commercial banks and at the World Bank.   
Priyanka holds a master's degree in Public Policy and Administration (with specialization in infrastructure finance) from Columbia University, New York, and a master's degree in Economics from the Delhi School of Economics, Delhi University.