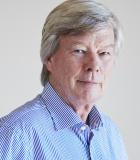 Profile / Bio:
Mr. Peter McQueen practices globally as an arbitrator in respect of cross-border commercial disputes, in particular those relating to international trade and transport.
Mr. McQueen has acted as an arbitrator in both ad hoc and institutional arbitrations, including those conducted under the auspices of ACICA, HKIAC, ICC, LMAA, SCMA, and SIAC. He is a fellow of the Chartered Institute of Arbitrators (CIArb), a member of ACICA, CMAC, HKIAC, LMAA, SIAC and SCMA panels of arbitrators and of the LCIA European Users' Council. He is a member of Arbitration, Mediation and Dispute Board Chambers, London and the Australian Member of the ICC International Court of Arbitration.
Having been admitted as a lawyer in Australia and in England and Wales, Mr. McQueen has practiced as a dispute resolution lawyer for over 35 years. He has lectured in international commercial arbitration and maritime law post graduate courses in universities in Australia and France and is a tutor in the CIArb Approved Faculty List.