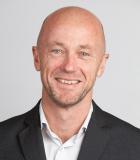 , Wedgewood White Limited
Profile / Bio:
Paul White started his career as a consultant power systems engineer with Worley International.
It made him realized that solving complex problems required more than just good engineering, and so he worked through a commerce degree part-time. He then shunned consultancy for a few years, taking on strategy and finance roles Fletcher Challenge Energy and Air New Zealand.  After two years of that, Paul Webber asked him to do some work with them and Wedgewood White Ltd was born.
After 25 years of learning the craft, he can think critically about infrastructure projects and has honed the analysis to support that thinking.  He is equally at home in technical, financial, and economic realms, and have a broad international perspective (20 or so countries at last count).