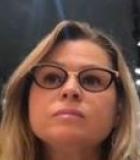 Principal Public Management Specialist
Profile / Bio:
Pamela is a Principal Public Sector Specialist who works on projects around the Pacific, including in Papua New Guinea, Fiji, Tonga and Kiribati. They currently range from large budget support programs focused on public finance management to smaller health projects. Pamela has been with ADB for 6 years and prior to that was in the private sector in both Australia and the Philippines in the banking sector and before that owned her own business.
She has a bachelor's degree with majors in politics, economic history and sociology from Monash University, a post graduate degree in change management from the Australian Graduate School of Management (UNSW) and is about to finalize a Masters in Public Finance Management with the School of Oriental and African Studies (SOAS), University of London.