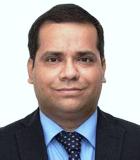 Principal Integrity Specialist
, Office of Anticorruption and Integrity, ADB
Profile / Bio:
Nusserwan Talati is an accomplished individual with nearly 20 years of consistently outstanding performance across diverse employers. Demonstrated expertise in Investigations, Forensic Accounting, Fraud Risk Assessment, Dispute Advisory Services, Risk-based Internal Audits, Process and Business Risk Consulting, Enterprise-wide Risk Management, US Foreign Corrupt Practice Act, and Sarbanes Oxley Compliance Reviews.
Currently, leading the External Investigations Team at the Office of Anticorruption and Integrity at the Asian Development Bank in the Philippines, with extensive investigative experience in Asia and Africa. Additionally, spearheading the Technology Services function, delivering a new case management system, and leveraging data for enhanced process efficiency and effectiveness through data analytics tools and methodologies. Represents the office on various Data Projects. Nusserwan is a Certified Fraud Examiner, Certified Internal Auditor, Certified Financial Crime Specialist and a Certified Artificial Intelligence Specialist and brings a wealth of experience from diverse industries, including Multilateral Aid Agencies, Infrastructure, Manufacturing, Metals and Mining, Pharmaceuticals, Power, Advertising, Cable and Broadcasting, Publishing, Telecom, and Textiles.
Previous experience with Ernst & Young and KPMG's international offices in China, Oman, the Philippines, Saudi Arabia, and South Africa. Successfully conducted investigations in conflict and post-conflict situations like Afghanistan, Cambodia, and Somalia. Demonstrated leadership and motivational skills, effectively managing teams and developing innovative approaches to achieve engagement objectives efficiently.