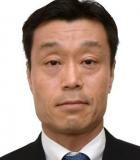 Director, Urban Development and Water Division, SARD
Profile / Bio:
Norio Saito has been Director, Urban Development and Water Division (SAUW), South Asia Department (SARD) of the Asian Development Bank (ADB) since July 2019. He oversees, provides guidance and advisory support to, and ensure the quality ofurban the design, preparation, and implementation of loans and TAs in the urban development and water sector (e.g., water supply, sewerage, sanitation, solid waste management, urban roads, urban flood management, affordable housing, and urban governance and reforms) for South Asia's developing member countries (Bangladesh, Bhutan, India, Maldives, Nepal, and Sri Lanka).
Mr. Saito has more than 26 years of professional experience, including 12 years with ADB. He joined ADB in May 2008 as an Urban Development Specialist in the former South Asia Urban Development Division (SAUD) and was subsequently progressed to Principal Urban Development Specialist, SAUW. He processed and administered a number of urban development and water sector projects in Bangladesh, India, Nepal, and Sri Lanka. In April 2016, he became Deputy Country Director, Viet Nam Resident Mission (VRM). As Deputy Country Director, VRM, he oversaw VRM operations and provided seamless high-quality support across all areas under the Country Director's responsibility. He has made substantive contributions in the areas of portfolio performance, ADB's Public-Private Partnership and climate change agenda in Viet Nam.
Mr. Saito is a national of Japan. He holds a Ph. D. in Environmental and Functional Sciences (urban climate change adaptation) from Ibaraki University, Japan, a Master's degree in Environmental Economics from Duke University, USA, and a Bachelor's degree in Geography from University of Tokyo, Japan.
Prior to joining ADB, Mr. Saito held progressively senior positions at the Japan Bank for International Cooperation (JBIC) and the Overseas Economic Cooperation Fund (OECF) of Japan from April 1992 to April 2008, with the last one being Director of the Environment Analysis Department