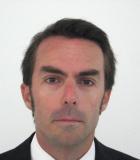 , Directorate for Financial and Enterprise Affairs, OECD
Profile / Bio:
Mr Nicolas Pinaud is Deputy Director of the Directorate for Financial and Enterprise Affairs of the OECD since 3 January 2022. He leads the infrastructure work across DAF and is responsible for the policy areas of anti corruption, consumer finance, insurance and pensions.
Mr Pinaud is an experienced OECD official, who took up his functions as OECD Sherpa to the G7 and the G20 on 1 July 2020.  Prior to that, he served as Head, and Deputy Head of the Sherpa Office and Global Governance Unit. He has also worked in the Development Centre on issues of North–South and South-South macroeconomic interdependence; on the development of financial markets in emerging market economies; and was part of the team responsible for the yearly African Economic Outlook report. He was also instrumental in developing the OECD-sponsored Emerging Markets Network (EmNet). Prior to joining the OECD in 2002, Nicolas started his career as a country-risk analyst at Société Générale Group. Between 2007 and 2010, he was seconded to the cabinet of the French Minister of Employment.
Mr Pinaud is a French national. He graduated from the École Normale Supérieure d'Ulm (Paris). He holds a Masters' degree in Development Economics, a Masters' degree in Political Science and a Masters' degree in History from the University of Paris-1-Sorbonne.