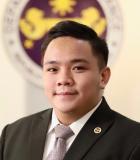 , Department of Finance (Philippines)
Profile / Bio:
Dr. Neil Adrian S. Cabiles currently serves as Assistant Secretary of the International Finance Group (IFG) of the Department of Finance (DOF). He supervises both offices of the IFG, the International Finance Policy Office (IFPO) which deals with the DOF's international finance cooperation initiatives, and the International Finance Operations Office (IFOO) which secures and facilitates official development assistance (ODA) in support of the Government of the Philippines' (GOP) financing requirements. Dr. Cabiles has been with the DOF since 2013 and has served as Director of the IFPO and the IFOO-Bilateral Assistance Division (BAD), prior to his appointment as Assistant Secretary.
His recent key contributions to the DOF include:
1. conclusion of negotiations in financial services obligations and commitments for various bilateral and multilateral free trade agreements pursued by the Philippines, including the ASEAN Trade in Services Agreement (ATISA) and the Regional Comprehensive Economic Partnership (RCEP);
2. formulation and delivery of the Philippines' financial services liberalization packages of commitments under the ASEAN Economic Community (AEC);
3. enhancing the financial cooperation mechanisms between the Philippines and its bilateral and multilateral partners;
4. improving the coordination between the DOF and other government agencies for more holistic planning, financing, and implementation of projects supported by ODA; and
5. increasing the number and volume of assistance for various initiatives in the finance sector such as capital market development, climate and sustainable finance, digital finance, disaster risk financing and insurance, and financial inclusion.
In the Philippines' Chairmanship of the 2015 Asia-Pacific Economic Cooperation (APEC) Finance Ministers' Process, Dr. Cabiles served as one of the main authors of the Cebu Action Plan, which sets out the initiatives being pursued by APEC Economies towards financial and fiscal cooperation for sustained economic growth and development. Dr. Cabiles also served as head of the Philippine Delegation Secretariat at the 26th Conference of Parties (COP26) to the United Nations Framework Convention on Climate Change, where the Philippines championed the need for climate finance and concrete climate action.
Dr. Cabiles holds a doctorate degree in Economics with a specialization in International Finance from the Università di Bologna. His previous work experience includes a career in investment banking, a professorship at the Ateneo de Manila University, and various consultancies in projects supported by the USAID and the Asian Development Bank (ADB). Dr. Cabiles has also published a number of scholarly articles in both local and international journals.