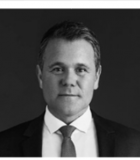 Profile / Bio:
Nathan Lynch is an experienced public speaker, writer, manager, and financial crime technology enthusiast. He specializes in the fields of financial crime intelligence, anti-money laundering, counterterrorism financing, and regulatory risk. 
At Thomson Reuters, he leads a team of experts who provide breaking news, deep analysis, and practical guidance to more than 25,000 subscribers in the global financial services sector. 
Mr. Lynch speaks regularly at industry events and in the media on a range of topics, and has been involved in building a number of successful RegTech businesses, including Complinet Australia and the Thomson Reuters Risk business, which was sold to Refinitiv in 2018. 
He is a program expert with the U.S.-based Financial Services Volunteer Corps, which offers support to developing countries to help them combat terrorism financing, money laundering, and other serious financial crimes. He also provides training to law enforcement bodies in Asia and the Pacific on the role of financial intelligence and technology in tackling serious and organized crime threats.