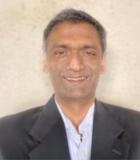 Senior Natural Resources and Agriculture Specialist
Profile / Bio:
Narayan is an agribusiness specialist with SDCC. His areas of interest include development of sustainable agribusinesses, protection and growth of natural capital, green financing – farm level to corporates, food security, ag-tech and private sector- led development. Narayan has worked across a spectrum of areas in wholesale banking and financial services with a strong domain focus in Agribusiness. His skillsets include client management, debt investment, equity research, strategy, credit risk evaluation and mentoring start-ups.
He holds a Bachelors in Technology from Indian Institute of Technology, Bombay and an MBA from Indian Institute of Management, Calcutta.