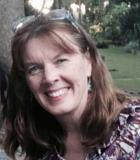 Principal Public Health Officer Wastewater Surveillance for SARS-CoV-2
, Department of Health Melbourne, Australia
Profile / Bio:
Dr. Monica Nolan (MBBS, MPH, EIS '99) grew up in Victoria, obtained her medical degree from the University of Melbourne, Australia and worked in Victoria and the Northern Territory in Australia. While serving remote indigenous communities in Arnhem Land she saw the need to address structural determinants of poor health and wellbeing and was inspired to change curse and pursue a public heath career. She went on to Harvard University for a Masters Degree in Public Health and later joined the Disease Detective fellowship at the Centers for Disease Control and Prevention in the US which prides itself as training "hole in the shoe" field epidemiologists.
She currently leads the adaptive wastewater surveillance program for COVID within Victoria's Department of Health (Australia). This contributes as an early warning system complementing and informing other parts of Victoria's COVID response. The program has been recognised as a globally leading innovative program -rapidly moving from idea, through research, proof of concept to operational reality. She has given many seminars on this program globally and is currently working with the agencies such as the World Health Organization and Water Research Australia to help share and disseminate her experiences globally. 
Monica has spent most of her public health career in sub-Saharan Africa with a sustained focus on HIV, TB and women and children's health. Previous leadership roles include as Deputy Executive Director and Chief Operating Officer at the Johns Hopkins University – Makerere University Research Collaboration in Uganda, with the CDC in Cote d'Ivoire as Chief of Party, with international NGO mothers2mothers based in Cape Town and on extended field missions for medical humanitarian organisations in complex humanitarian emergencies.   
Monica is passionate about authentic and interdisciplinary collaboration and partnership which positively impacts health and wellbeing while respecting and promoting human rights.