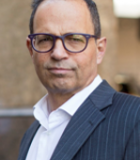 Infrastructure Finance Specialist
Profile / Bio:
Michael has over 25 years' global experience as an infrastructure finance and investment specialist and has chief executive experience in both the public and private sectors. He is currently an independent board member of a private concessions investment company and advisor to private and public sector clients, both in Australia and internationally. Michael has conducted risk assessments, project structuring, financial due diligence and commercial negotiations on over 25 privately financed infrastructure projects with a combined value in excess of $30 billion in countries including South Africa, Uganda, Ethiopia, Cambodia, Vietnam, India, Indonesia, the Philippines, New Zealand and Australia.
Michael has a particular interest in infrastructure governance, and in designing fiscal frameworks for managing infrastructure programs, whether delivered via public-private partnerships (PPP) or by state-owned corporations (SOE). Michael previously developed the commercial policy framework for SOEs in New South Wales, Australia, and the governance framework for PPPs as inaugural head of the country's PPP Unit in the national Treasury in South Africa.  
Michael holds a Masters' degree in Economics from the University of London and the University of Witwatersrand in South Africa. He also holds a bachelor's degree in Economics, with Honors, from the University of Witwatersrand.